KATHERINE BERCASIO
VISUAL STRATEGIST
•

MENTOR

•

ART DIRECTOR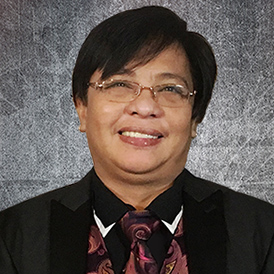 It takes a whole lot of imagination, passion, and grit to do what she does, but for the past twenty or so years, Katherine has made it seem easy. In fact, when Katherine or Irene, as friends and family call her, is neck-deep in graphic design projects or artist's timetables, that's when she's beaming. That's when she feels most herself.
One can easily blame Irene's ease and excellence in graphic design on her dedication and impeccable work ethic, possibly even on her fascination with the entire visual process. But, anyone who's worked with Irene can easily attest that her brilliance springs far deeper than that. After all, for Katherine, her craft is her calling. And, this indefatigable calling of hers as a graphic designer has left an indelible imprint across the globe.
GRAPHIC ROOTS
Katherine's trail of achievements began in her native Philippines where she designed the local editions of Cosmopolitan and Maxim magazines as Art Director and Creative Director, respectively, for Summit Media and ABS-CBN, two of the country's leading media companies. Irene remembers these moving milestones very clearly: "Being part of Cosmo and Maxim were some of the best moments of my career—of my life, even. I worked with the most talented people I've ever known, some of whom have become my lifelong friends."
It was during these stints with these global media giants that Katherine developed her global-local duality as an artist. Katherine is able to impressively apply global standards to her visual renders, pushing innovative concepts and applying the best of the world's visual trends. Simultaneously, Irene is also able to give her output that much needed local-audience flavor. She understands the need to custom-create her work to appeal to localized audiences.
Katherine's talent has gotten her noticed in the Asian publishing circuit as well. Having wanted to expand her skills and learn from more progressive markets, she lent her talent to MediaCorp in Singapore where she enjoyed a craft-enriching two-year stint as Art Director for the media network's custom publications group and its Electronic Gaming Monthly title. "Singapore was crucial in my development as an artist, it taught me to love learning and developing my craft. It was also a thrill being recognized outside the comfy confines of my country," says Irene as she reminisces.
PLAYING IT FORWARD
While Katherine had been enjoying the fruits of a successful career life, she also felt that there was more she could be and do. At this point, Katherine was looking for a way to provide added dimension to a craft she lived and loved, and she was intent to find a substantial outlet that could somehow make a difference.
Almost serendipitously and upon the invitation of a friend and colleague, Katherine began a new chapter in her career when she entered the academe as a valued faculty member of De La Salle College of Saint Benilde in Manila. As a teacher, Irene quickly developed a passion for mentoring, finding meaning in teaching technique and finding purpose in imparting passion. Her students bore witness to her talent and eventually became ambassadors of her dedication and skill.
Aside from training the wide-eyed graphic artists that have since joined the workforce with her mentorship, Irene also volunteered for advocacies she believed in and authored graphic design books that fused her talent for design with her zest for teaching. She co-wrote Brilliant Computing and Graphic Design CC, two books made to test and finetune visual skill. Some other books are in the works and are set to be published this year.
AMERICAN DREAM
Over the years, Katherine has amassed a wide portfolio of international clients like wizy.io, a software lab for Google Apps, and Franchise Buyer Magazine in Australia, to name a few. She continues to remotely contribute time and talent to the Philippine publishing industry, embracing even its transition to digital platforms with as much dedication and skill.
In the Philippines, Katherine led a fruitful career doing what she loved and knew, so leaving her cushy
life and trailblazing career came as a surprise to many. "It definitely wasn't an easy decision to make," she shares. But if there's one thing that trumps Irene's being a stellar graphic artist, it's her role as a dutiful daughter. Like many Filipinos who look westward to America for hope and change, Irene heeded the wishes of her mother who then wanted her to brave the Americas for fresh new opportunities. With a few tears and no questions, Katherine devotedly packed her bags and talent and flew across the seas. She initially shuffled back and forth between Georgia, Florida and Michigan but now finds herself based in Los Angeles trying to make her visual imprint in these United States.
Currently, Irene works as a designer for PeraTile, is a freelance visual strategist, is a contributor of various Philippine titles as well as a retained content designer for the Asian content superhouse getcraft.com, and is a consultant for American Geriatric. She is also an active member of both the Fil-Am Creative Network and the Fil-Am Chamber of Commerce- Hollywood (FACCHO) in California. She was recently elected as board member of Filipino American Chamber of Commerce, South Bay Los Angeles Area.
While Katherine's heart will always belong to the tropical isles of the Philippines, she knows that her being in the US is but another crucial page of her already rich portfolio. While her US stay has only been four sweet years and counting with its fair share of highs and lows, we onlookers know one thing is certain: She's got this—like she always has.
The hot number you can turn to whenever #1 sounds too good to be true.
There are a gazillion prospects for a project out there. Your inbox might be full of portfolios and pitches. So, why pick me?

For starters, I am the real deal—no sugarcoating, no trimmings. I will, as simply and plainly as I can, deliver your requirements, help you reach your goals, and follow your ideal timeline. I won't wow you with empty promises. Instead, armed with formidable career experience, I'll be the better option—the one you didn't think you wanted but actually can't live without.

Need more reason to pick no. 2? Well, my online portfolio https://kbercs.click is proof of why I'm person you'll want on your team. My wealth of experience speaks largely of self-started or collaborative solutions for your most pressing design needs. Have a design dilemma? I can surely come to the rescue.

My process for design is deliberate and dedicated, following a logical progression that clients can appreciate and follow: Research → Analysis → Design → Prototype → User Testing → (and back to) Design

With effective visuals, I can help you tickle your market's imagination, help you engage your target market's fickle mind, inspire brand loyalty, and improve the customer experience for your targeted market.

My key design wins and principles: I have an understanding of how an appropriate design tells a story. I have been a creative journalist all my life. I love all things design. I live for typography and color palettes. I even love deadlines!

My weaknesses: I may not be your number one candidate.

But, I am pretty sure I'm the best one.
Make things happen.
Let's work together!
Going around California,
Michigan, Georgia or Florida, USA
I'd be glad to hear from you!